GPO-3 (UPGM203) Unsaturated Polyester Glass Mat Laminated Sheet
Product Detail
Product Tags
GPO-3 Molded Sheet (also called GPO3,UPGM203) consists of alkali–free glass mat impregnated and bonded with the unsaturated polyester resin, and laminated under high temperature and high pressure in mould. It has good machinability, high mechanical strength, good dielectric properties, excellent proof tracking resistance and arc resistance. It is with UL certification and passed the test of REACH and RoHS, etc. It is also called as GPO-3  or GPO3 sheet,GPO-3 or GPO3 insulation board.
It is applicable for making insulation structural and supportive components or parts in F-class electric motors, transformers, switch gears, circuit breakers and electrical equipment. The UPGM can be directly molded into different profiles or insulation structural parts.
Thickness range:2mm---60mm
Sheet size:1020mm *2010mm, 1000mm*2000mm, 1220mm*2440mm and other negotiated thickness or/and sizes
Main color: red, white or other negotiated colors
Besides the UPGM laminated sheets, we also produce and supply the EPGM 203 sheets, the sheet dimension are the same as those of GPO-3. The color is yellowish or green. Please contact me for more information.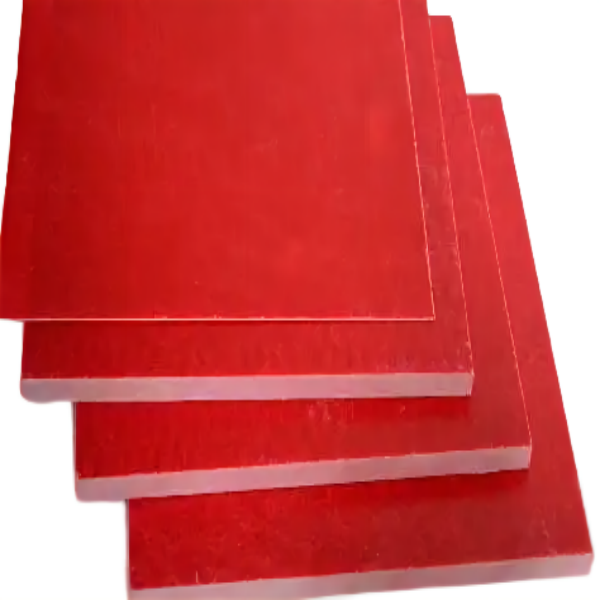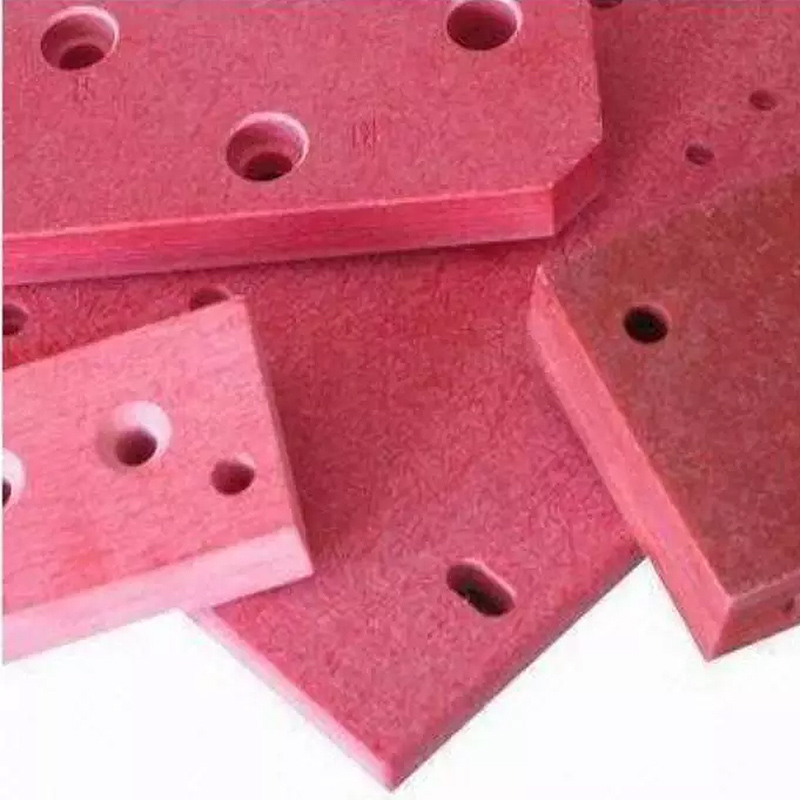 Appearance
Its surface shall be flat and smooth, free from blisters, wrinkles or cracks and reasonably free from other small imperfections such as scratches, dents and uneven colors.
Normal thickness and tolerance
Nominal Thickness

(mm)

Allowed tolerance

(mm)

 

Nominal Thickness

(mm)

Allowed tolerance

(mm)

0.8

+/-0.23

12

+/-0.90

1.0

+/-0.23

14

+/-1.00

2.0

+/-0.30

16

+/-1.10

3.0

+/-0.35

20

+/-1.30

4.0

+/-0.40

25

+/-1.40

5.0

+/-0.55

30

+/-1.45

6.0

+/-0.60

40

+/-1.55

8.0

+/-0.70

50

+/-1.75

10.0

+/-0.80

60

+/-1.90

Note: For sheets of non-nominal thickness not listed in this table, the allowed deviation shall be the same as that of the next greater thickness.
Physical, mechanical and electrical properties
Properties
Unit
Standard value
Typical value
Test method
Density
g/cm3
1.65~1.95
1.8
GB/T 1033.1-2008
(method A)
Water absorption, 3mm thickness
%
≤ 0.2
0.16
ASTM D790-03
Flexural strength,perpendicular to laminations (Lengthwise)
At normal condition
MPa
≥180
235
ASTM D790-03
130℃+/-2℃
≥100
144
Flexural modulus, perpendicular to laminations (Lengthwise)
At normal condition
MPa
-
1.43  x 104
130℃+/-2℃
-
1.10  x 104
Flexural strength,perpendicular to laminations (Lengthwise)
Lengthwise
MPa
≥170
243
GB/T 1449-2005
Crosswise
≥150
240
Impact Strength, parallel to laminations
KJ/m2
≥40
83.1
GB/T 1043.1-2008
 (Charpy, unnotched)
Impact Strength, parallel to laminations
J/m
-
921
ASTM D256-06
 (Izod, notched)
Tensile strength
MPa
≥150
165
GB/T 1040.2-2006
Tensile elasticity modulus
MPa
≥1.5x104
1.7 x 104
Tensile strength,parallel to laminations
Lengthwise
MPa
≥55
165
GB/T1447-2005
Crosswise
≥55
168
Perpendicular to laminations
MPa
-
230
ASTM D695-10
Compression strength
Dielectric strength,perpendicular to laminations (in 25# transformer oil at 90℃+/-2℃,short-time test, Φ25mm/Φ75mm cylindrical electrode  )
KV/mm
≥12
135
IEC60243-1:2013
Breakdown voltage,parallel to lanimations (in 25# transformer oil at 90℃+/-2℃,short-time test, Φ130mm/Φ130mm plate electrode  )
KV
≥35
>100
Relative permittivity (1MHz)
-
 ≤ 4.8
4.54
GB/T 1409-2006
Dielectric dissipation factor (1MHz)
-
≤ 0.03
1.49 x 10-2
Arc Resistance
s
≥180
187
GB/T 1411-2002
Tracking resistance
     CTI
V
≥600
CTI 600
Overpass
GB/T 4207-2012
     PTI
   ≥600
PTI 600
Insulation resistance
At normal condition
Ω
≥1.0x1013
5.4 x 1014
GB/T 10064-2006
(Taper pin electrodes)
After 24h in water
≥1.0x1012
2.5 x 1014
Flammability (Vertical method)
Grade
V-0
V-0
UL94-2013
Glow wire
  -
-
GWIT:960/3.0
GB/T5169.13-2006
Barcol hardness
  -
≥ 55
60
ASTM D2583-07
Inspection, Mark, Packaging  and Storage
1) Each batch should be tested before dispatch. The inspection items for Routine Test shall include Clause 2.1,  2.2, and Item 1 and Item 3 of Table 6 in Clause 2.3. The items in Clause 2.1, 2.2, should be checked one by one.
2) The sheets shall be stored in a place where temperature is no higher than 40℃, and be placed horizontally on a bed plate with a height of 50mm or above. Keep away from fire, heat (heating apparatus) and direct sunshine. The storage life of sheets is 18 months from the date of leaving factory. If the storage duration is over 18 months, the product also could be used after being tested to be qualified.
Remarks and Precautions for Handling and Use
1)A high speed and small depth of cutting shall be applied when machining because of sheets' weak thermal conductivity.
2) Machining and cutting this product will release much dust and smoke. Suitable measures should be taken to ensure dust levels are within acceptable limits during operations. Local exhaust ventilation and use of suitable dust/particle masks is advised.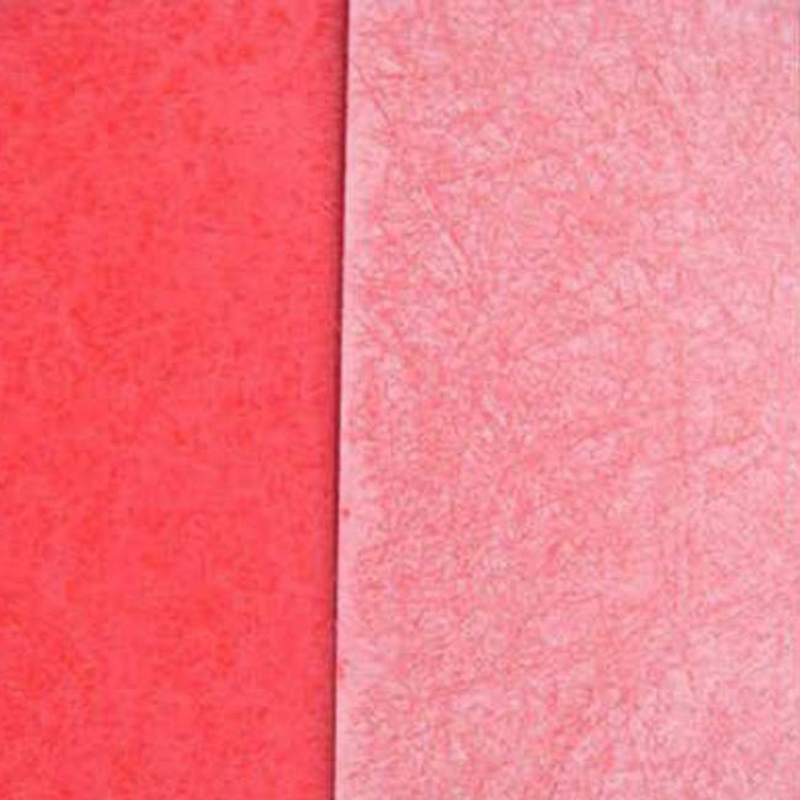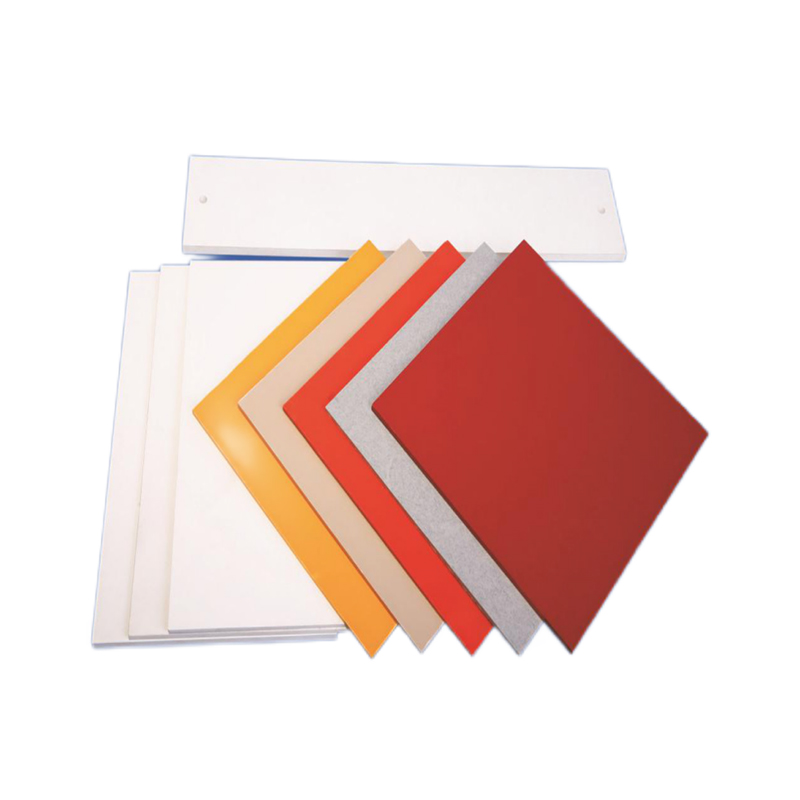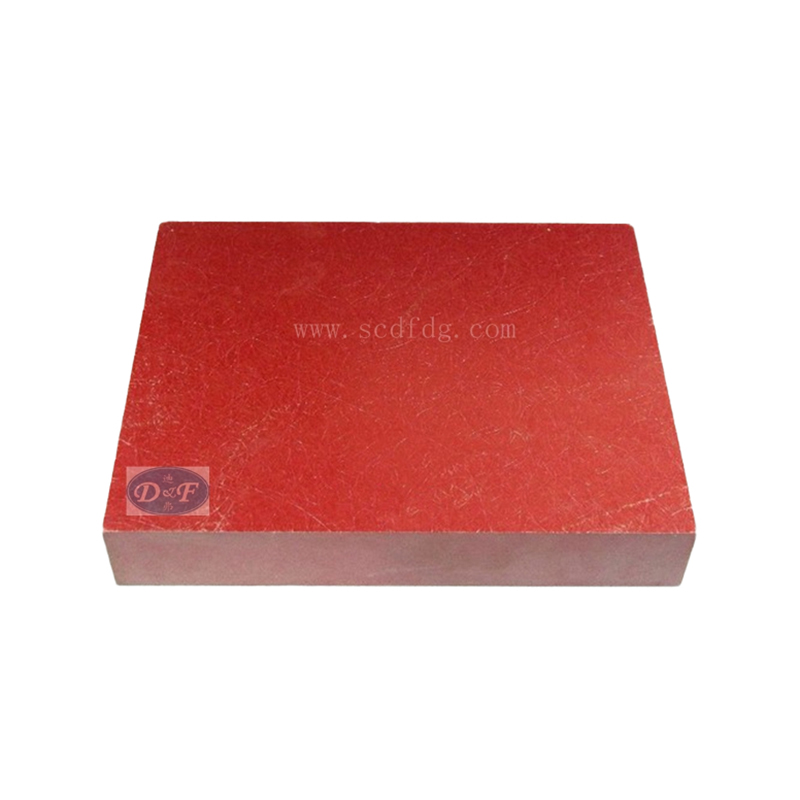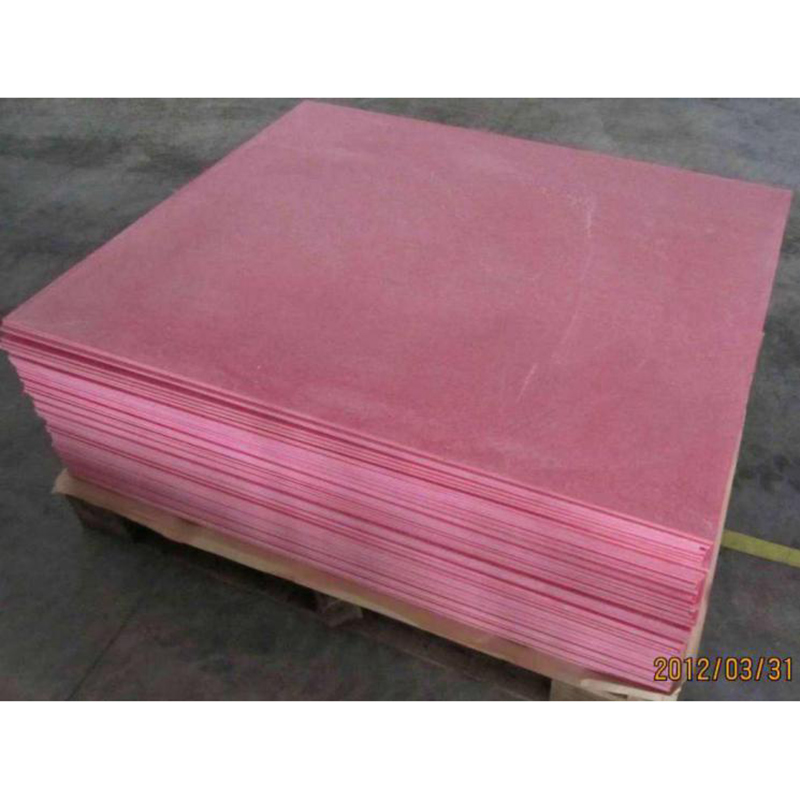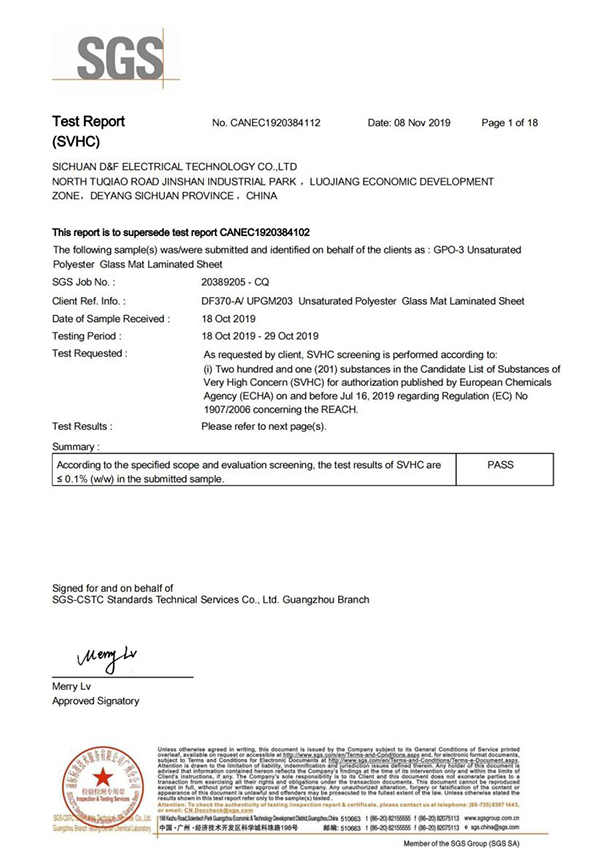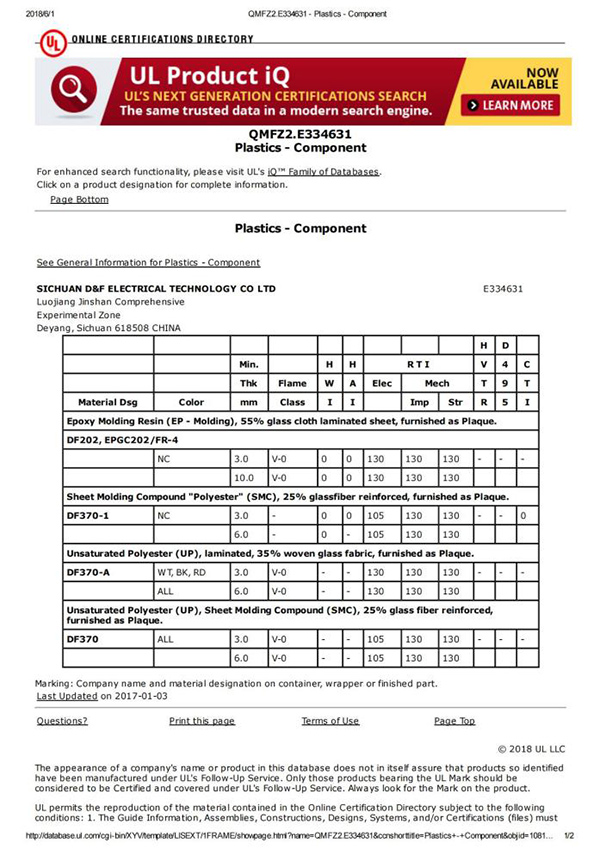 ---
---