China High Quality Laminated Bus Bar
Product Detail
Product Tags
Laminated bus bar, also called composite bus bar, laminated no-inductance bus bar, low inductance bus bar, electronic bus bar, etc. It is a kind of connecting circuit with multi-layer composite structure. Laminated bus bar is composed of multi-layer conductive material and insulation material.
Laminated bus bar is the highway of electric power distribution systems. Compared with the traditional heavy and messy wiring mode, it has such characteristics as low impedance, anti-interference, good reliability, saving space and quick assembly. It is Widely used in rail transit, wind and solar inverters, industrial inverters, large UPS systems or other components that require electric power distribution.
For our production equipment, please visit our facilities ( https://www.scdfelectric.com/copper-aluminum-bus-bars/).
The laminated bus bars are customized ones based on users' drawings and technical requirement. All our engineers in the technical teams have over ten years of experience of developing and producing laminated bus bars, they can help users to optimize the product structure and they are sure to supply a high quality products and satisfactory service to you.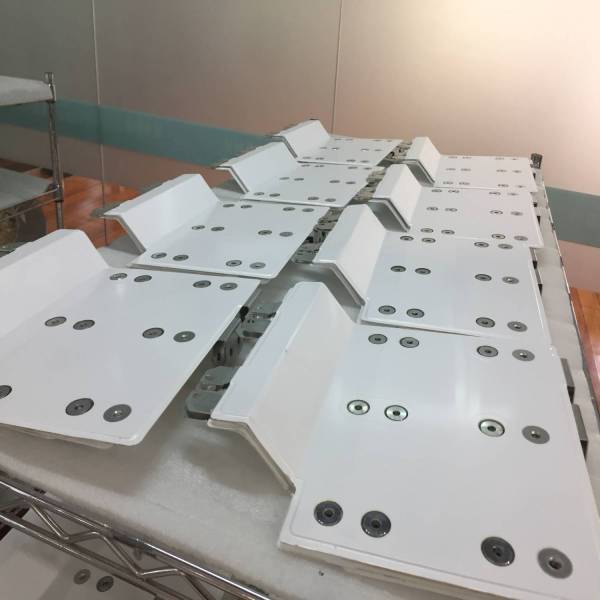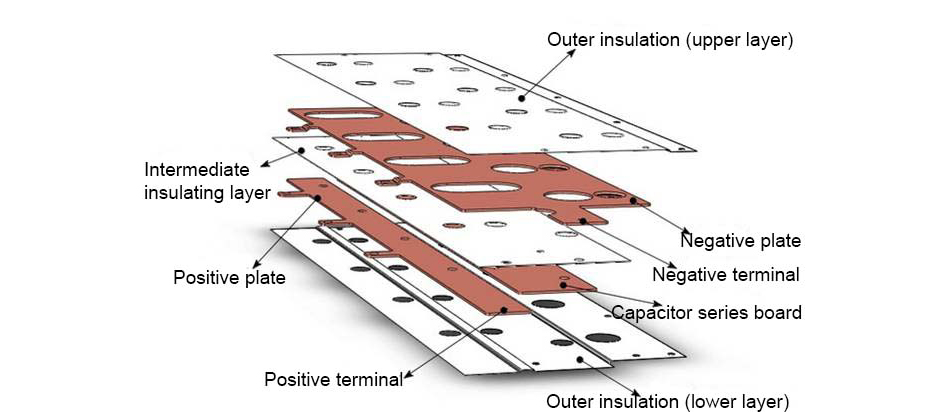 1) Low inductance coefficient, compact structure, effectively save the internal installation space, increase the heat dissipation area, and effectively control the temperature rise of the system.
2) The minimum impedance reduces the line loss and greatly improves the high current carrying capacity of the line.
3) It can reduce the damage to components caused by voltage commutation and prolong the service life of electronic components.
4) Reduce system noise and EMI, RF interference.
5) High power modular connection structure components with simple and fast assembly.
Advantages Of Laminated Bus Bar
1)Lower inductance
Laminated bus bars are two or more layers of fabricated copper plates stacked together, the copper plate layers are electrically insulated by insulation materials, and the conductive layers and the insulation layers are laminated into an integral whole through related thermal lamination process.
The connecting wire is made into a flat cross section, which increases the surface area of the conductive layer under the same current cross section, and at the same time, the spacing between the conductive layers is greatly reduced. Due to the proximity effect, the adjacent conductive layers flow opposite currents, and they produce The magnetic fields cancel each other out, so that the distributed inductance in the circuit is greatly reduced. At the same time, due to its flat profile characteristics, the heat dissipation area is greatly increased, which is beneficial to the increase of its current carrying capacity.
1) Structure
Compact structure, efficient use of space and well control system temperature.
Reduce the number of components and increase the reliability of the system.
Easy to install and maintain.
Simple and beautiful.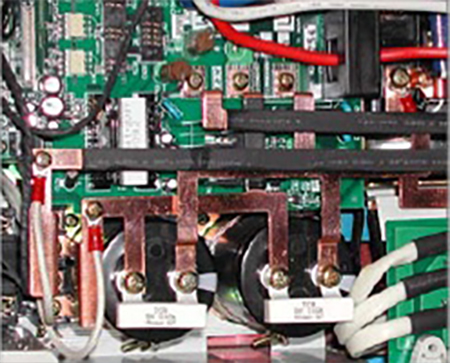 Common copper bar connection
Laminated bus bar connection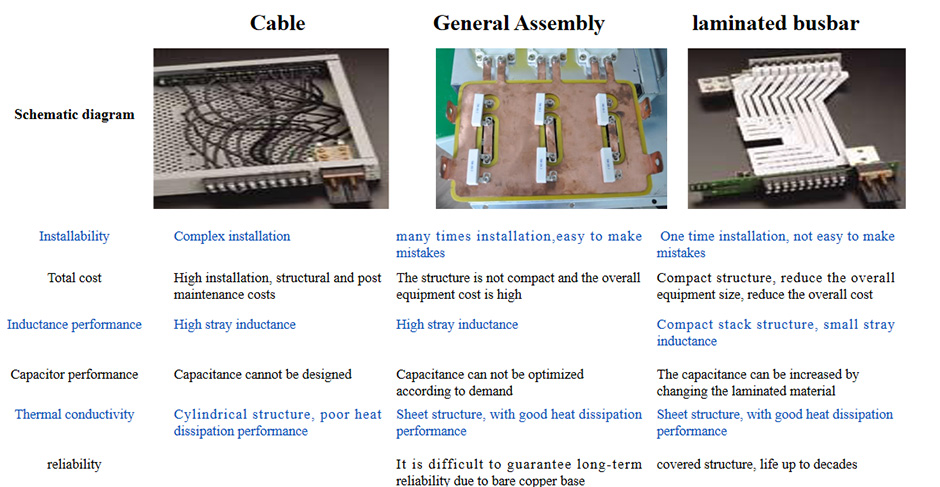 | | |
| --- | --- |
| Items | Technical data |
| working voltage | 0~20kV |
| Rated current | 0~3600A |
| Product structure | Hot pressing edge sealing, hot pressing without edge sealing, hot pressing  edge filling |
| Maximum machining size | 900~1900MM |
| Flame retardant grade | UL94 V-0 |
| Conductor material | T2Cu、1060 AL |
| Conductor surface treatment | Silver plating, tin plating and nickel plating |
| Connection mode with device | Press convex, copper column riveting, copper column welding |
| Insulation resistance | 20MΩ~ ∞ |
| Partial discharge | Less than 10PC |
| Temperature rise | 0~30K |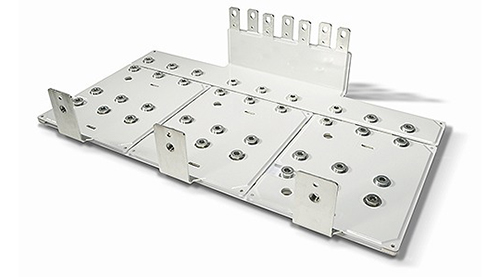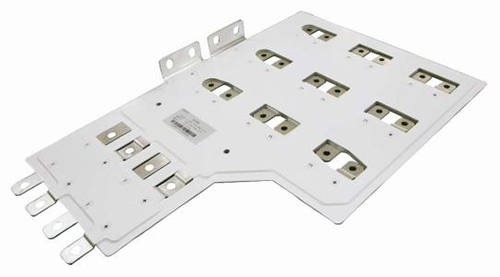 Choice Of Conductive Material
The price of laminated bus bar is determined by the material of conductor. According to the actual application requirements, the user can select the optimal performance accordingly. 
| | | | | |
| --- | --- | --- | --- | --- |
| Material type | Tensile strength | Elongation | Volume resistivity | Price |
| Cu-T2 | 196MPa | 30% | 0.01724Ω.mm2/m | moderate |
|   Cu-TU1 | 196MPa | 35% | 0.01750Ω.mm2/m | high |
| Cu-TU2 | 275MPa | 38% | 0.01777Ω.mm2/m | high |
| Al-1060 | — | — | — | low |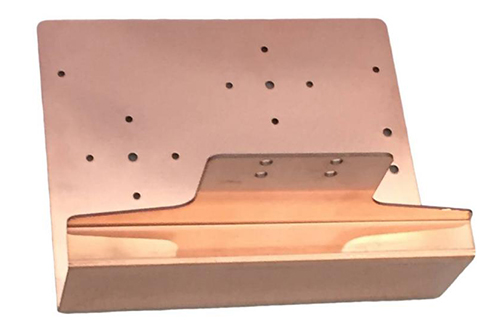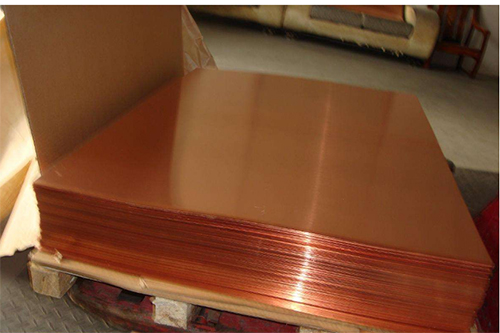 Production Process Flow Chat For Laminated Bus Bar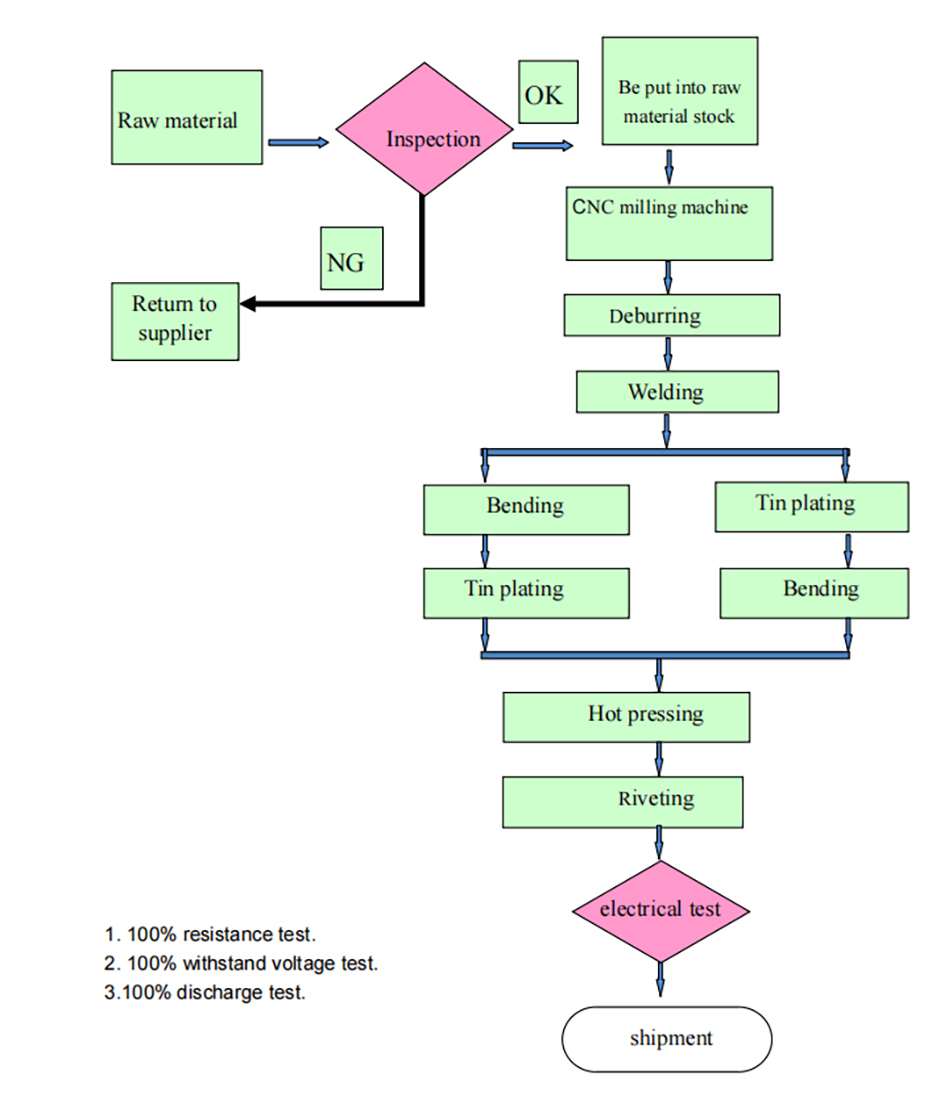 Choice Of Insulation Material
The inductance of laminated bus bar is very low, which must be guaranteed by good insulation materials. To meet a series of electrical insulation and environmental requirements, users can make the best choice according to the actual application.
Material type

Density(g/cm3)

Coefficient of thermal expansion

Thermal

 conductivity  W/(kg.k)

Dielectric number(f=60Hz)

Dielectric strength(kV/mm)

Flame retardant grade

Heat Insulation Class(℃)

Water absorption(%)/24h

Price

NOMEX

0.8~1.1

 

0.143

1.6

17

94 V-0

220

 

high

PI

1.39~1.45

20

0.094

3.5

9

94 V-0

180

0.24

high

PVF

1.38

53

0.126

10.4

19.7

94 V-0

105

0

high

PET

1.38~1.41

60

0.128

3.3

25.6

94 V-0

105

0.1~0.2

low
| | |
| --- | --- |
| Material type | Material characteristic |
| NOMEX | Excellent fire resistance, heat resistance, good chemical corrosion resistance, good mechanical properties,radiation resistance and flame retardant |
| PI | Excellent electrical properties, stable chemical properties, very low moisture absorption, flame retardant |
| PVF | Good electrical properties, chemical resistance, low moisture absorption, low price |
| PET | Excellent heat resistance, good electrical properties, radiation resistance, flame retardant |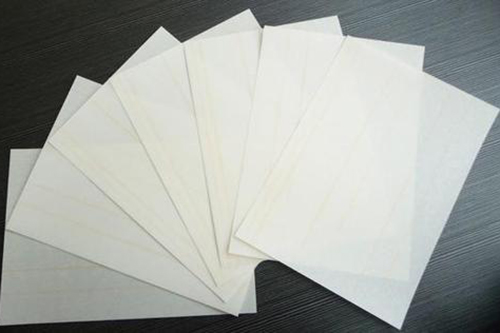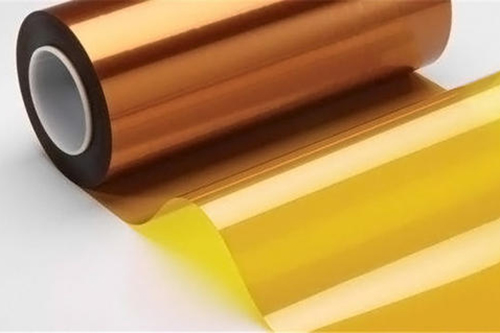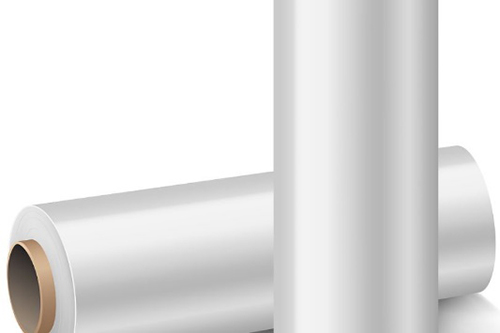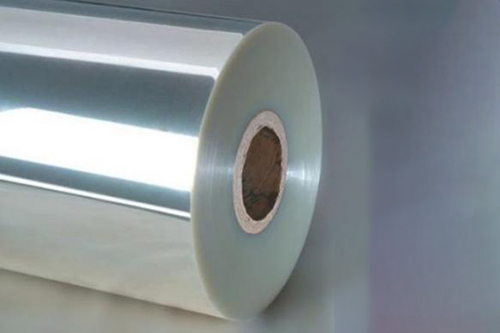 The influence of DC bus insulation layer is as follows:
The thickness of the insulation is important;The thickness of insulation layer is a function of additional stray inductance;
The thickness of the insulation layer is taken as a function of the partial discharge of the additional high frequency capacitor.
The inductance of the bus is directly proportional to the thickness of the insulation material between the bus bars.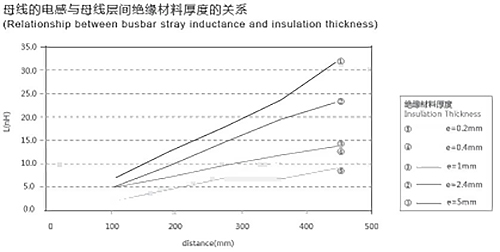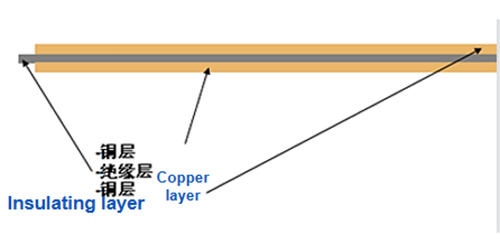 ---
---